There is something magical about the Olympics.  The fact that many of these athletes practice their whole lives just for a twenty second chance to win a medal and be forever known as an Olympian is a unique experience.  And not an experience many people have.  But with that being said: Who is watching the Winter Olympics?
I am definitely not watching it.  If i come across a news article online, maybe i will take a quick look but i am not seeking out the news.  I haven't paid much attention to the games because i am not a fan of winter.  Which is shocking since i grew up in Canada…nevertheless…i am not a fan of winter and or winter sports.  I have never attempted many of these winter sports including: ski jumping, the luge, alpine skiing, bobsled, curling and the many others that involve snow and ice and hills.
However, i am a fan of pride and when it comes to Canadian Pride…i am all over that!!  Of course, Canada has been killing it in the winter games as they normally do.  Most of the money in Canadian Olympics is in the winter games so it's no wonder that Canadians do so much better in these games.
I wanted to highlight a few medals and brag a little bit about the awesomeness that is Canada, red, white and maple leaf!!  Canada has eighteen nineteen (since i started drafting this) medals and counting!  We've been robbed a few gold medals but it's all good…it's not over until it's over!
Here goes with the boasting:
Bobsledding…way to go Kaillie Humphries and Heather Moyse for winning gold.  Cool story that track stars: Lolo Jones and Lauryn Williams who also competed and the latter winning a silver medal…that's pretty impressive!!
If i have to watch a sport during the games…it's usually skating.  Personally, i feel like the skaters (Scott Moir and Tessa Virtue) didn't win gold because they won it four years ago.  So much politics with this game!
Curling….if you've never heard of it…it's definitely a Canadian sport.  And it's apparently much harder than it actually looks! But the ladies team won gold today…woohoo!!!!
Canadian Men and Women's Hockey Teams are killing it and they are going to of course win the Gold because hockey is just what we do!!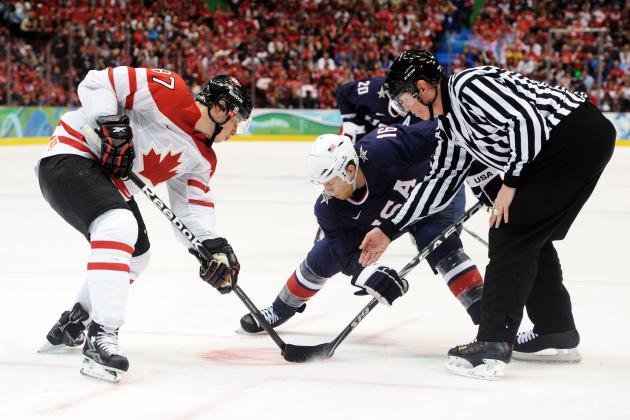 Maybe my question about: Who is watching the winter games is a bit silly because as i was putting this post together…i marveled at all the athletes and their passion and dedication for their sport.  Whether you like the winter games or not, you have to appreciate the excitement, joy and magic that comes from athletes achieving their goals, at the highest level!!  That's why we should all watch the Olympics, whether we like winter/winter sports or not.
 Question of the Day: Have you been watching the games? What's your favorite event to watch?