There truly is something magical about the Olympics…every four years we come together as family and friends to watch amazing athletes perform at the highest level of their sport.  Rio 2016 should be a good time for all of us, young and old! Four years ago during the London Olympics, it was just Mr. Pancakes and i and i was pregnant with Baby Pancakes.  Four years later, my baby boy is almost four years old and my little girl is almost eight months.
But before i get into my favorite Olympic event…I know Rio, Brazil is getting a bad rep for it's water and other things in and around the city.  However, i hope all the publicity around how efforts need to be made to improve the water and other infrastructure will help the people of Brazil in the long run. Years after the Olympics are done, you hope that all the improvements they made will continue to benefit it's people.
The Opening Ceremonies of the Olympics is always exciting.  It's always so epic and that flame that burns during the duration of the games is awe-inspiring.
All who doesn't have a favorite Olympic sport…i know we all have ones that we cannot miss.  The only time when diving into a pool is exciting to me is during the Olympics.  But then again, the Olympics will do that to you…entice you to sit and watch something new and exciting.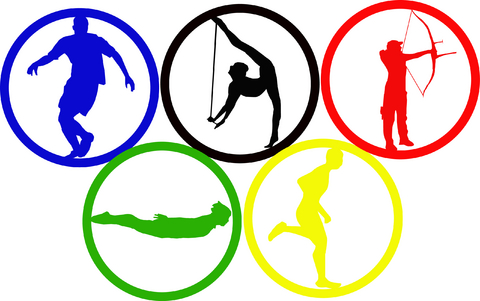 Outside of diving, i also love watching Swimming (who doesn't like watching Michael Phelps swim?); Track and Field (i really want to see Usain Bolt win another gold because he is so darn talented); Gymnastics (can you say Simone Biles and Gabby Douglas…so exciting); Tennis (Serena Williams and Rafael Nadal), Soccer and Basketball.  So many exciting sports but definitely the ones listed are the top games i like to watch.
Generally though, during the Olympics, i become a sports fan and anything is a go! The excitement of years of training and of course the back stories of each athlete which always gets me while i am watching.  It's always so heartwarming.
Another BEST thing about the Olympics include the dreaming and the possibilities that comes from watching the Olympics.  There is so much hope that comes from watching someone else work for years to achieve their dream.  It's motivating and inspiring and it reminds children and adults alike that if you work hard and commit and dedicate yourself to your craft/purpose/dreams, anything is possible. You too can achieve your dreams.
And last but not certainly least, i LOVE that the Olympics celebrates all different people/athletes from around the world.  It truly is a cultural event and that's exciting.  One of the things i loved when i lived in Canada was that everyone would have flags on their cars in celebration and honor of their home birth/native countries and there was so much nationalism and unity that the Olympics brings to all of our lives.
Of course tracking the medals of your country is always fun too.
Overall, the Olympics is a magical time and i am glad that it's here. I need a little magic in my world.
Question of the Day: What is your favorite Olympic event, moment?