I saw these cartoons on Popsugar and could relate to every single one of them.  It's funny when someone can speak such honesty into a situation.  There are too many moments in life that people are not true and honest about and i appreciate when others are because it makes life so much more relate-able.  Enjoy!
I don't know how many kids at my school have said "are you pregnant?" Really if my belly was this big just because, i would have big health issues."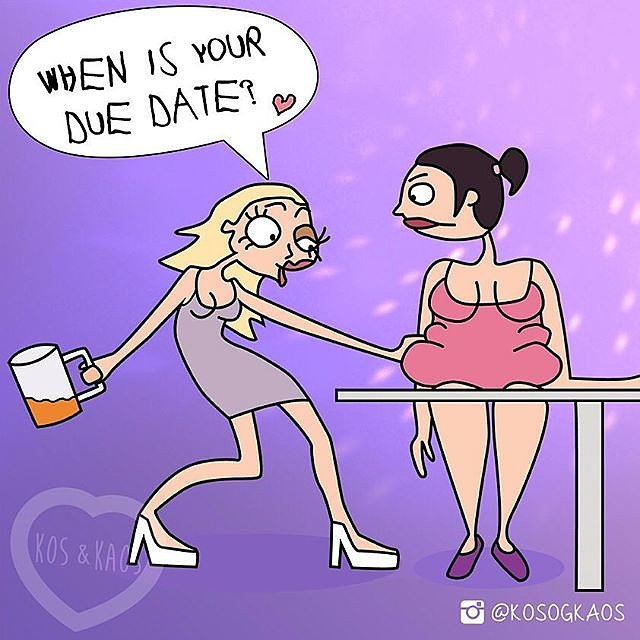 LOLz…The movie knocked up has ruined this forever but it's so not true!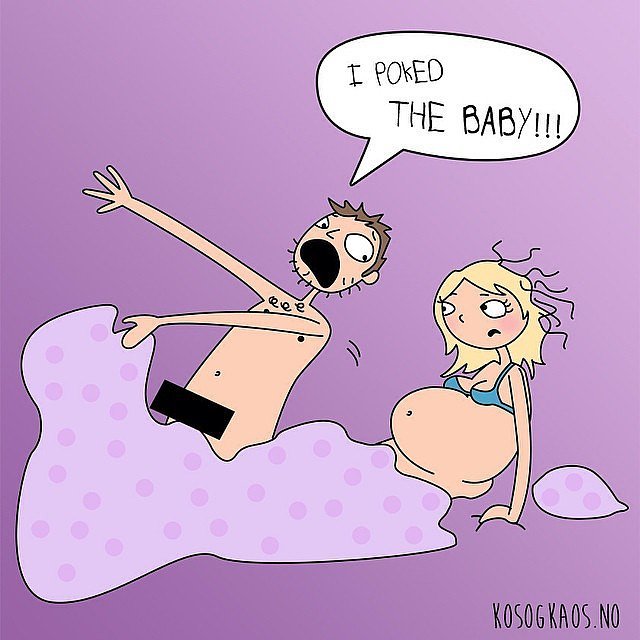 I tried picking something up today while sitting in my car and it was just impossible…the belly is really not that flexible in your third trimester!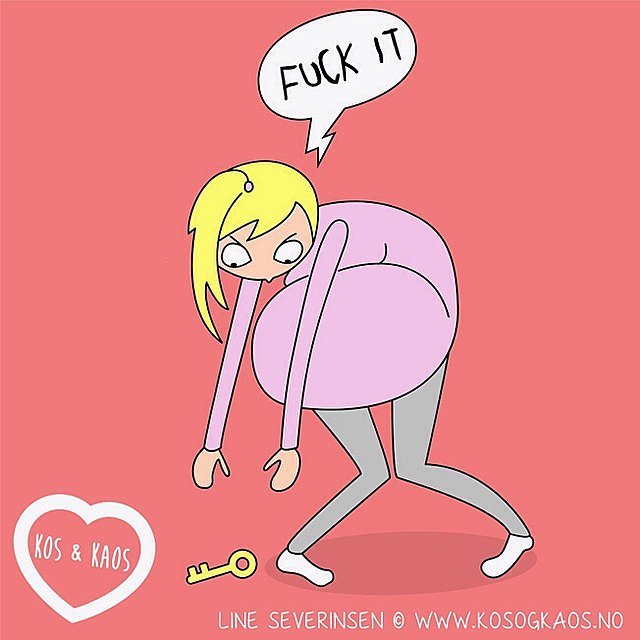 LMAO…i so relate to this cartoon.   My current situation right now!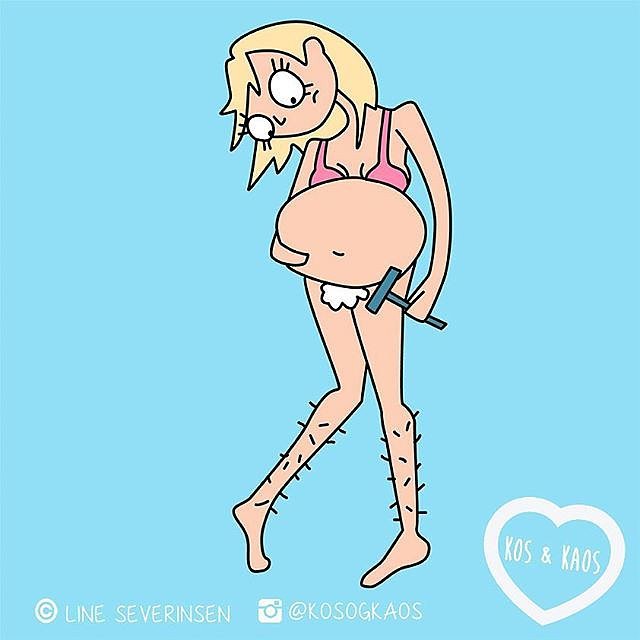 The magic of selfies…IG is for pretty after all!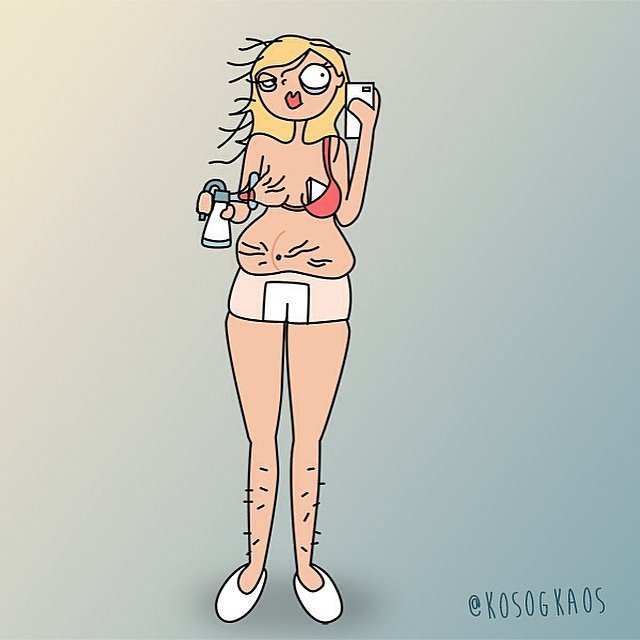 For the life of me…i can't tell people not to touch my belly because usually people touch before i even have time to say something.  So I've just been praying during touches…makes me feel a whole lot better.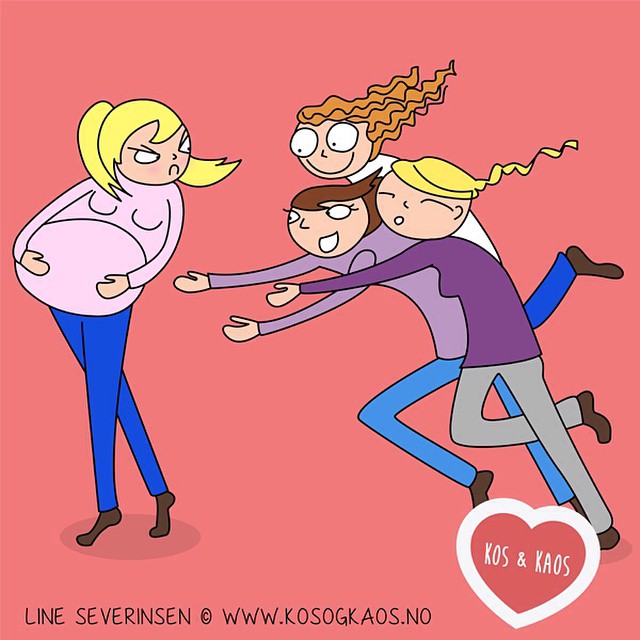 My current life…lolz!
I've given up trying to be cute with shoes now…I have been wearing the same slip on loafers for the past three months!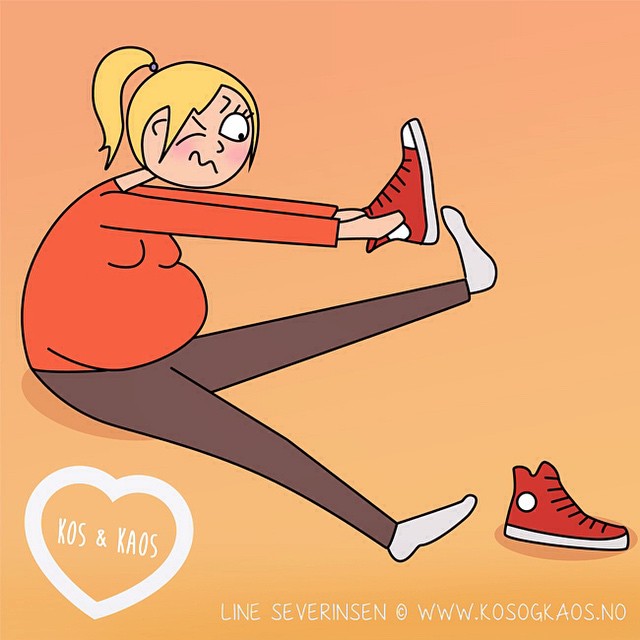 My all time worst one…people have not sympathy at all!
This is super cool because it's pretty super hero like to carry a baby for 40weeks!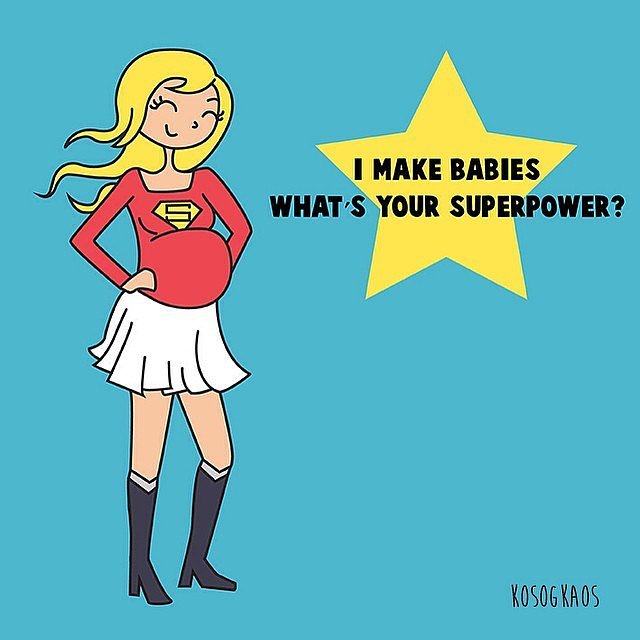 Seriously Kosog Kaos has done so many of these…if you want to see more, just head on over to PopSugar to check all of them out.  They are all pretty awesome!