Recently i am crushing on Lupita Nyong'o.  And why not.  She just exudes beauty, strength and confidence.  And this is all before i see 12 Years a Slave.
Her charisma, her eyes, her hair, her lips, her skin tone, her clothes…everything just clicks.   She looks beautiful inside and out.  I love the fact that she represents herself in such a beautiful and classy manner.
I love the fact that she has dark complexion.  And i am disappointed that magazines like Vanity Fair and other media outlets will attempt to "lighten" her complexion.  It's always sad to hear that many people associate dark skin with not pretty.  Pretty is pretty.   A person's skin tone does not hide the fact that they are unattractive.  It really upsets me when the mainstream media and individuals in our society demonize dark skinned people.
I want to raise my son to love himself regardless of the tone of his complexion.  I don't want his skin complexion to define him, although i know society will judge him based on his gender and his complexion.  I don't want him to judge himself because of his skin tone…or his gender.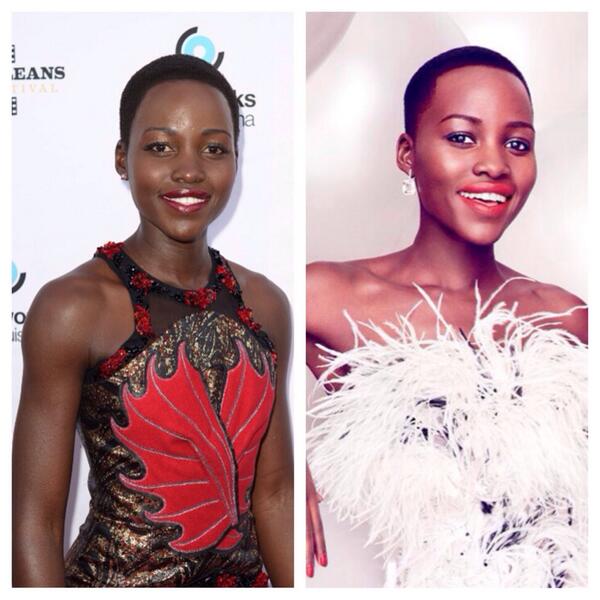 Today i wanted to celebrate Lupita Nyong'o and all dark skinned people out there.  Including myself.
She is just beautiful….
And she can definitely wear a gown like no other..
Just flawless…
Here's wishing her well at the Oscar's and in all her future endeavors.