Oscar De La Renta's name is definitely synonymous with fashion luxury and opulance.
I remember Oprah talking about going to visit him so he can make her a dress for an event.  Or Carrie wearing several of his outfits on the final episodes of SATC.  Everything he made appeared to make a woman feel her best and most beautiful!!
Today we celebrate him on TPL with a few of my favorite Oscar De La Renta looks.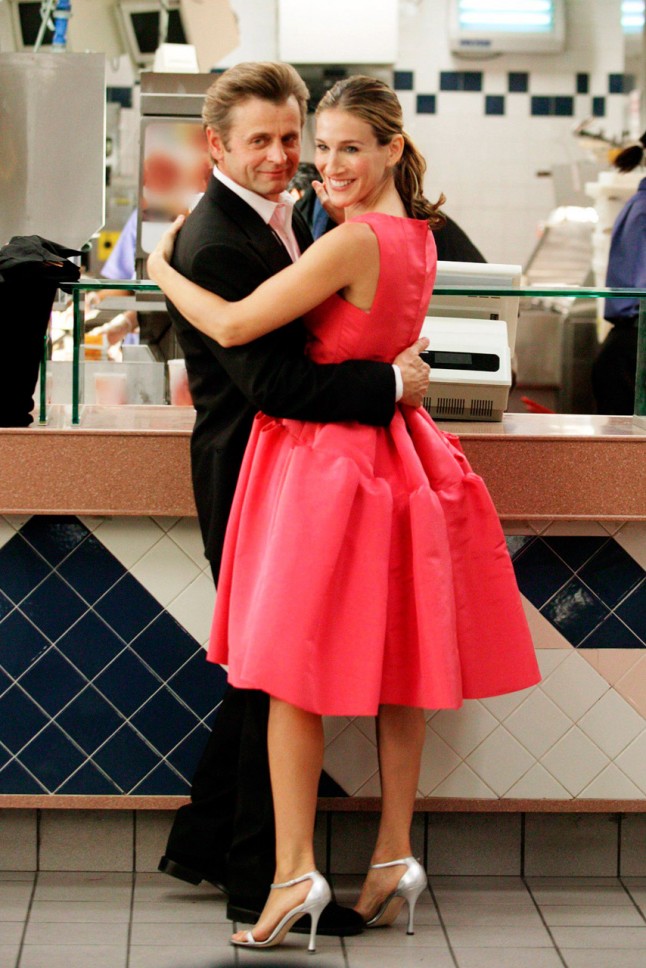 Here are 10 things that you may not know about Mr. De La Renta from the New York Post:
1. He originally wanted to be an abstract painter: At 19, Dominican Republic-born de la Renta left his home in Santo Domingo to study art at the Academy of San Fernando in Madrid.
2. His work has Spanish roots: In the 1950s, he apprenticed Spain's most legendary couturier, Cristóbal Balenciaga.
3. He said 'Oui, oui!' to French couture: His first full-time job was at Paris-based Lanvin, were he began honing his skills as couture assistant in 1960 before launching his namesake line in 1965.
4. He loved a good game of dominoes: "He's a total diplomat, but just as happy playing dominoes in the kitchen with his chef."
5. He had a green thumb: The designer maintained a vegetable garden at his home in Kent, Conn., and in 2012 showed off the well-manicured grounds of his Punta Cana, Domincan Republic villa to Architectural Digest.
6. He was a singer: In 1996, he released an album of Spanish love songs titled "Recordando Amores Imposible," and was known to serenade the likes of Sarah Jessica Parker at his NYC store's Fashion's Night Out events.
7. He ran a family business: His son-in-law Alex, his stepdaughter Eliza and his adopted son Moises all work for the Oscar de la Renta brand.
8. He was an avid philanthropist. He founded an orphanage called Casa del Niño in La Romana, Dominican Republic.
9. He gave second chances: In 2013, de la Renta gave John Galliano his first big break with a temporary studio residency following Galliano's controversial 2011 dismissal from Dior.
10. Last week, de la Renta personally appointed British designer Peter Copping as his house successor: "My hope is that, in leading this selection, and actively participating in the transition, I can ensure the right design future for our company and brand."