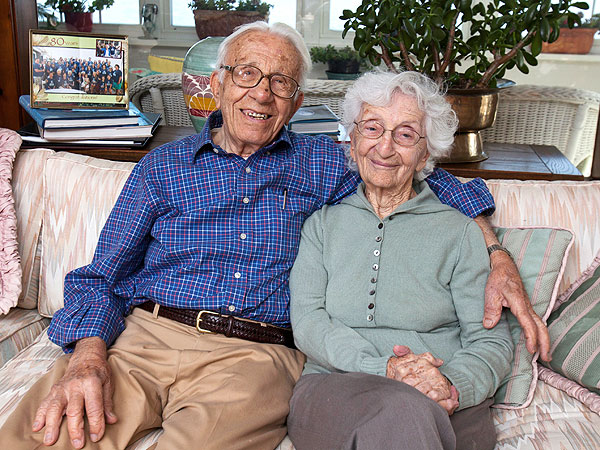 Saw this on people.com and it completely warmed my heart.
John and Ann Bater.  They eloped in 1932.  He was 21 and she was 17.  They've been together ever since.  Today, they celebrate 81 years of wedded bliss.  I want to be old and grey and happy like this with Mr. Pancakes.  It makes all the fights, arguments, laughter, cheers and everything in between so worth it.
Help me wish The Baters a happy anniversary!! Many more years to them.