Happy Wednesday Friends.
I love a good Celebrating Love story of marriage that has been long and lasting and just plain beautiful!!! 
This lovely couple from Virginia have been married for 74 years-old ( Aug 16, 1940).  J. Elwood and Bernadine Hummer are 96 and 94years-old.  And when asked, what's the key to their marriage?: "I would say communication…all marriages have bumpy roads, but you can iron them out with communication."
The coupld have two sons, one grandchild and one great-granddaughter and have lived in the same home for the past 73years and are not planning on moving.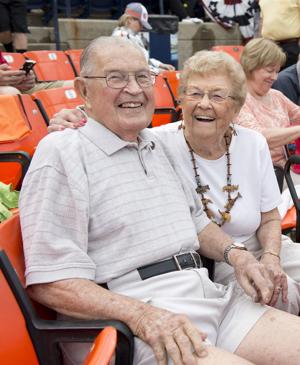 The joy of seeing a couple together grow in life and love is humbling, inspiring and so motivating!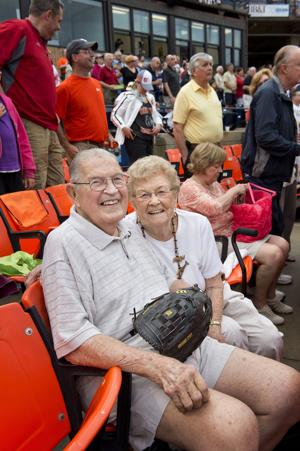 The couple enjoy baseball and it appears that this is a past time of theirs that goes all the way back!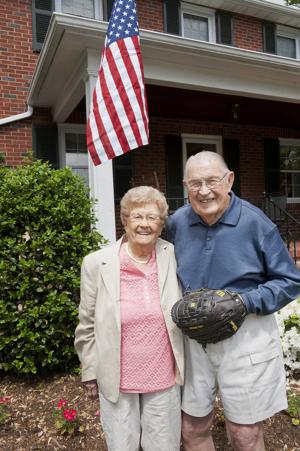 They are just the cutest couple!