Good Monday Friends…i need another day just to sleep.  Baby Pancakes had a cold and poor thing was not in a good mood.  Pray for us!
Now onto this morning's post.  No matter how many award shows there are….we love the dresses and the shoes and jewelry. And the Emmy Awards last night did not disappointment with the Fashions.  Some ladies came to impress….others did not do so well.
Here's my list of winners and losers!
Claire Danes–looked stunning in her dress.  Minimal but very stunning!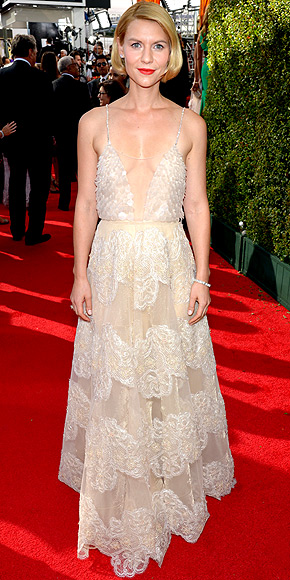 Sophia Vergara—lady in red.  This woman has curves for days!! I love the details in her dress.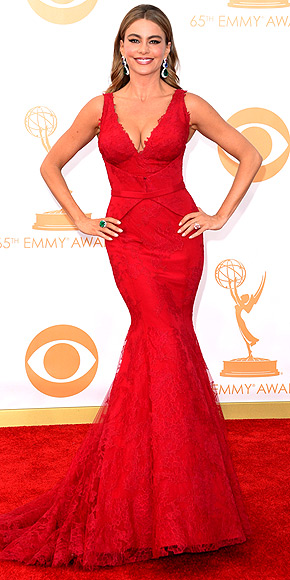 Kate Mara–there is something intriguing about his dress.
Kristen Connolly–i don't even know who she is but i LOVED this dress.
Mandy Kalling–looked stunning…i have never seen her look so good!
Jane Lynch–It wasn't a gown but i love this lady! She worked it for sure!
What were they thinking?
Paula—i don't get it!
Lena Dunham–there are no words.
Heidi Klum–of all the dresses in the world…this was not the one!!One day in fashion you are in…the next day you are out!!
Carrie Underwood—this just looks like a bad prom dress.  And she is usually dressed so impeccably!
Kerry Washington–i thought i loved the dress then i saw it again and don't really love it.  She is always a hit or miss for me.  But kudos that she wore her wedding ring!